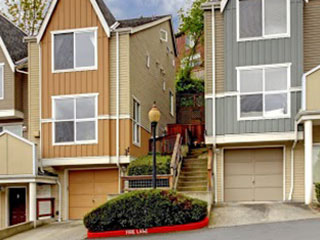 We are the best local specialists who offer fast and dependable services. When you trust our team at Garage Door Repair Oakdale, you can rest assured you will receive a prompt response, high quality parts on every replacement, and the best prices in the area. We want to make sure our customers get nothing short of the very best and are 100% satisfied with our service. Read more about what we have to offer below.
Same-Day Emergency Services
We are aware of the importance of repairing a broken garage door as soon as possible when the unexpected happens. If your door breaks down and you need it fixed right away, give us a call and we will provide you with our emergency services to make everything work again the same day. Call us for reliable advice about maintaining and servicing your door.
Trustworthy Local Services for Extra Peace of Mind
We are a local company with a solid reputation, and as such, we provide you with excellent service and offer you peace of mind that we are always there for you when you need us. Whether you need a quick repair or an entirely new installation, you can always count on the most professional team in Minnesota.
Fast Repairs and Installations
No one likes to have to wait for days to get his or her garage door repaired or to have a new one installed. This is the reason we always offer our customers fast repairs and the choice of suitable times to make sure all work is completed efficiently and on a day that suits you.